Getting a new mattress is an investment that will last years. The average lifespan of a mattress is 10 to 15 years, depending on the quality of the construction. But how do you choose the right type?
Let's take a closer look at what goes into choosing the perfect mattress for your body type, sleep position, and comfort level.
What Are the Types of Mattresses Available?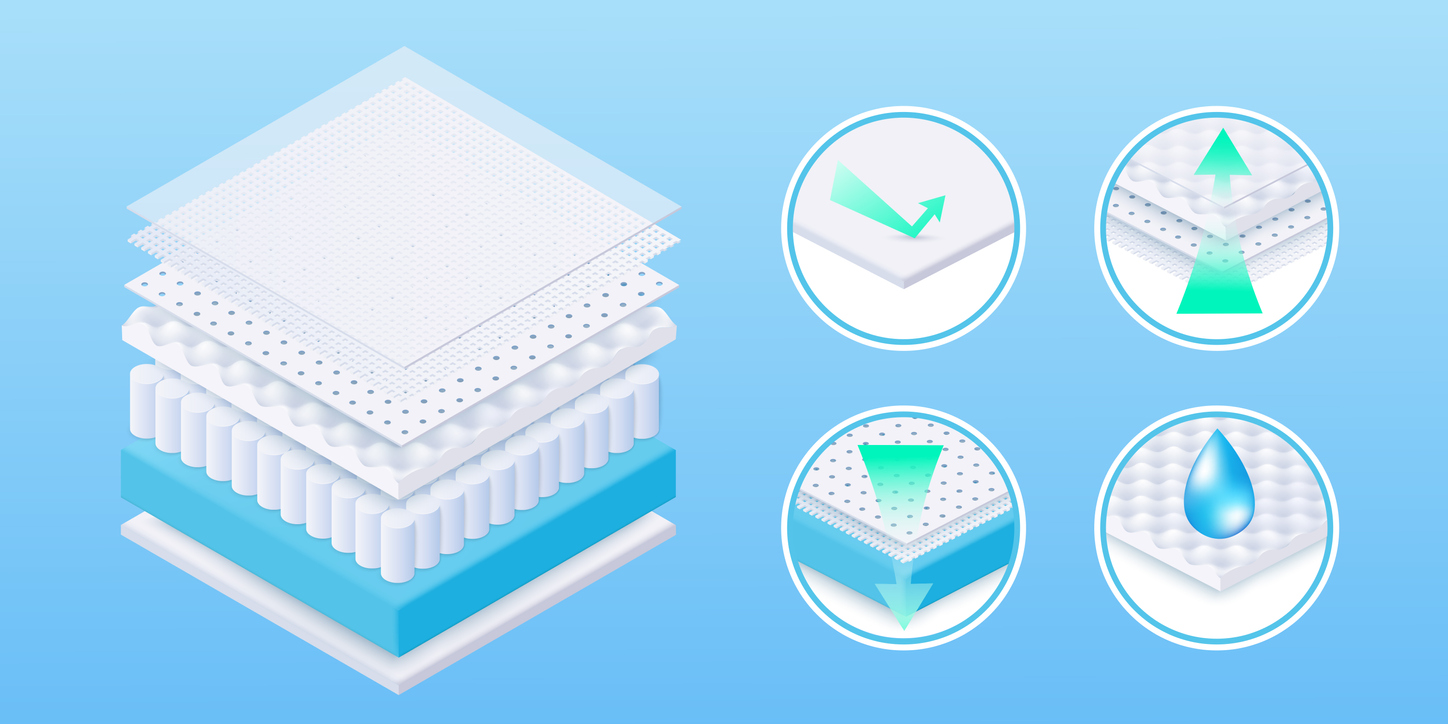 Mattresses come in all sizes and styles. With modern production techniques, there's more choice than ever. Understanding which one to go for is a challenge, so let's look closer at each type.
Innerspring Mattress
Innerspring mattresses are the traditional spring mattresses that are most popular around the world. The metal or composite coils are individually wrapped in some mattresses to provide better adaptive support. These are also called 'pocketed coils.'
Innerspring mattresses usually cost less than other types. That makes them a popular choice for those on a tight budget or simply needing a guest bed or a child's bed.
Memory Foam Mattress
Memory foam mattresses have grown in popularity over recent years due to their ability to conform and support your body shape. Memory foams use viscoelastic polyurethane foam to provide comfort and support.
Not all memory foam is made equal. There are different densities of memory foam that provide different feels. 
Cooling technology is available in our Nectar and Ghostbed models, making them great for hot sleepers who need extra cooling comfort. 
Latex Mattress
Latex mattresses contain natural rubber latex. Many people consider them to be superior to any other kind of mattress material.
These mattresses are soft and comfortable, making them ideal for side sleepers. But they come in firm varieties, making them ideal for back and stomach sleepers.
People like natural, non-toxic material, but with that comes to a higher-priced mattress.
Hybrid Mattress
The hybrid mattress has become the latest trend in mattresses. Hybrids combine innerspring with memory foam, bringing together the best of both worlds.
In a hybrid mattress, you will find a pocket coil layer underneath memory foam. This layering provides the cooling support of an innerspring mattress. The top layers have the moldability and comfort of memory foam.
Air/Number Bed
An Air/Number bed uses pressurized air instead of springs. Air/Number beds allow the individual to adjust the mattress firmness as they please. King-size AIr/Number beds allow both sides of the bed to adjust independently for customized comfort for your partner.
How to Choose Your Perfect Mattress

Now that we've covered all the basics let's choose the right mattress for you. Let's take a look at personalizing your mattress choice.
A Good Night's Sleep
For most people, it makes sense that a good night's sleep takes priority. And to get that, here are some factors you'll want to consider in your choice.
Your Height and Weight
In addition to the length of the bed, your body measurements play a huge role in mattress thickness. A mattress should sit off the ground comfortably to get in and out of bed. So a thicker mattress is better for anyone taller or heavier, as it provides more support.
Which type you choose is personal taste. As a rule, the heavier you are, the firmer the mattress. But for lighter sleepers, softer models will work best.
Best for Side Sleepers
If you are a side sleeper, go for a firmness level of softness to the plush mattress. These tend to keep your spine straight and prevent sagging.
Also, look for one with good edge support since many side sleepers tend to sleep toward the edge of the bed. The last thing you want is to be rolling out of bed every night!
Best for Back Sleepers
If you are a back sleeper, medium to firm mattresses is ideal. They provide just the right back support and comfort ratio, allow your muscles to relax, and give you a restful night's sleep. Heavier people will want a firm mattress for extra back support.
Best for Stomach Sleepers
Stomach sleepers often complain of sore backs from lying too long on a soft mattress. Firm mattresses help relieve this problem by preventing sagging in the middle and the spine. Find a mattress that is firm to extra-firm that can provide proper support.
Best for Back Pain
If you have chronic back problems, try a high-quality orthopedic memory foam mattress and an adjustable bed frame. Memory foam mattresses combined with an adjustable base conform to your body and take pressure off your spine to relieve stress points.
Best for Hot Sleepers
Hot sleepers usually prefer an innerspring, hybrid, or memory foam with cooling technology because of their ability to release heat. That said, paying a premium for a quality hybrid is an excellent choice for many—especially those who sleep hot for weight reasons.
Couples and singles alike may need the extra support that memory foam provides. Further, materials such as cotton are much cooler than synthetics.
Best for Restless Sleepers
Restless sleepers may benefit from a cooling memory foam mattress or hybrid combined with a weighted blanket. A weighted blanket is heavier than regular blankets. The distributed weight can relax and soothe restless sleepers by providing a fair amount of pressure on the body.
Other Factors to Consider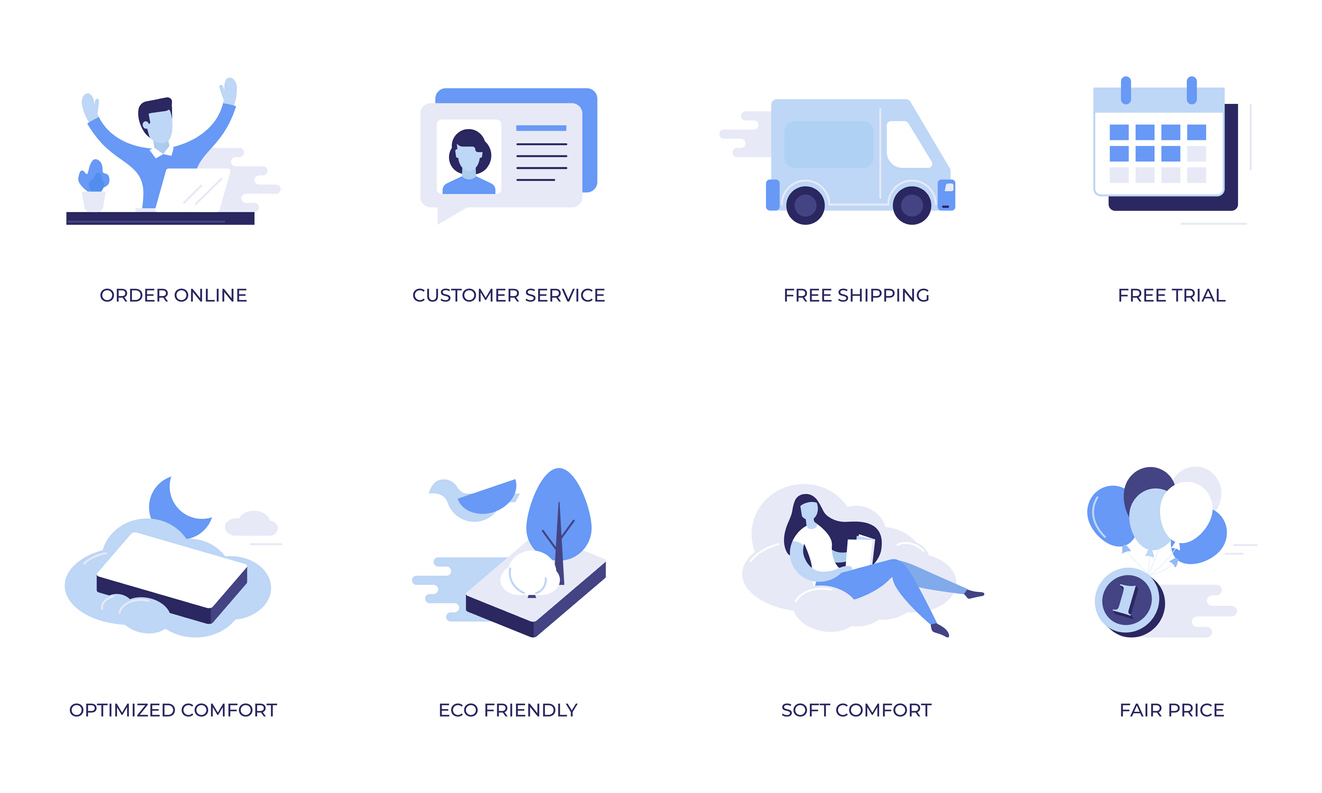 There are several other factors to consider besides your sleeping position. It comes down to comfort. But for now, let's look at other things that will help your decision.
Durability
How durable is the mattress? Will it hold up against wear and tear?
A memory foam mattress is often more durable than a traditional innerspring mattress. The construction of an innerspring mattress may last a long time, but the comfort may fade over a shorter period than a memory foam mattress.
The individual pocketed coils of a hybrid mattress are more protected by the memory foam top layer so that they may last longer than traditional innerspring mattresses.
Materials and Construction
Materials and construction greatly affect mattress comfort, support, longevity, and even the shopper's mindset. They can affect temperature, firmness, size, quality, allergies, and even ethics. For example, memory foam tends to be more comfortable, while innerspring and hybrids tend to be cooler.
Organic mattresses also come with their own set of benefits. As well as being ethical, organic mattresses often run cooler due to their natural cooling properties.
Non-Sleep Activities
Yes, you know what we're talking about. Some couples will want to consider edge support and extra bounce. And, while sleep is important, so is a loving relationship. While memory foam is great for sleeping, it may be less ideal for sinking in during other activities. It's a matter of personal preference.
Some couples may find a larger bed unsettling and prefer a cozy sleeping style of a smaller bed. For couples with young families, having a larger bed means space for the kids to jump into bed in the morning without being pushed out.
Warranty
Are warranties important to you? Texan Mattress offers lifetime warranties, while others only provide limited protection. Texan Mattress also offers free replacement policies.
This means that you won't have to pay extra fees to get another one if anything goes wrong.
Budget for a Mattress
We spend a third of our lives in bed, yet more people need to budget more for a high-quality mattress. Of course, if you're on a budget, there are some fantastic value mattresses on the market.
Suppose you're in a fortunate position to push your budget further. In this case, ensuring you get the ultimate night's sleep makes perfect sense. You won't need to worry about replacing your mattress for many years.
Imagine you have special requirements, such as a couple with two sleeping styles. You should spend more money on a higher-end model that can split into two beds.
But you might care less about customization. Then you could save yourself some cash by going with a lower-priced model.
The Best Mattress Exists for Every Sleeping Style
We spend so much time in our waking lives thinking about the menial tasks we have to do. Yet, we must remember how important a good quality mattress is to our health and well-being. It shouldn't surprise us that many people suffer from poor sleep due to a poor-quality mattress.
So if you're looking for the perfect mattress, use our store finder to find a store near you. We're looking forward to helping you find your dream mattress.